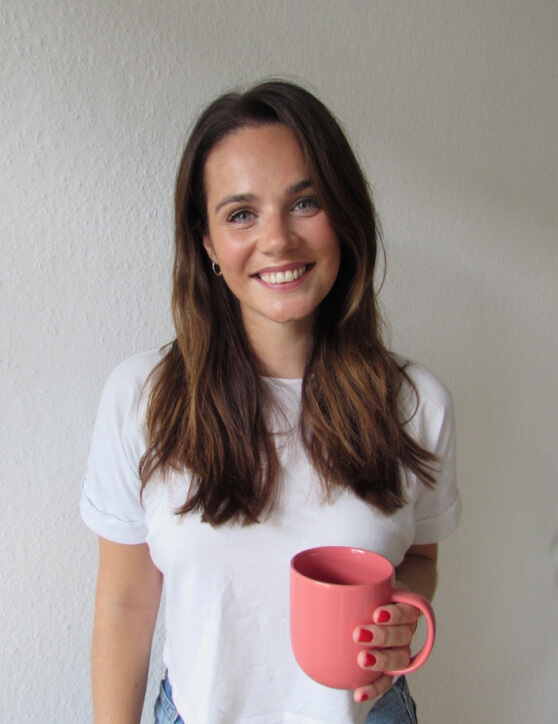 Me.
I'm Charlotte, an English native speaker from beautiful Northumberland, UK. For the last seven years, I've been living in Berlin and working as a copywriter and SEO content manager.
And I love my job! I love getting to know new businesses and being part of their online expansion. Whether it's helping a small start-up get their first online sale or helping an already established company rank higher in SERPs – it's very rewarding.
I like the challenge of writing for different industries, whilst constantly adapting to the ever-changing demands of Google.
It's also nice that I only need my laptop to work (and probably my glasses and a strong cup of coffee).
WORK
You need a copywriter you can trust to be your voice online – which is a big responsibility. Someone who will represent your brand well, who always delivers on time and who values your business.
They need to get you ranking in SERPs and find a voice that strikes the balance between professional, friendly and profitable.
Communication
Is Important.
Communication is important in any job. But especially this one. I take the time to understand your business and the services you need. I'll keep you updated on the progress and I am always open to questions.
Delivery.
Always on Time.
I'll create well-researched, engaging and informative content that your audience will enjoy reading and that will rank well in SERPs. And always on time.
Transparent and
Competitive Quote.
The cost of your project will depend on the duration and services needed. You'll know exactly what you're getting and for what price upfront.
GET IN TOUCH
Need a Freelance Copywriter
or SEO Content Manager?
Use the form on the right to
get a free quote!
The first step to having great content that ranks in SERPs is finding a copywriter that you trust. They need to develop your brand's voice and have experience in increasing a company's online presence.
Get in touch with me to see what great
content can do for your business.
Email: hello@charlotteluise.com